Wheelchair accessible Volkswagen Caddy Maxi with flexible ramp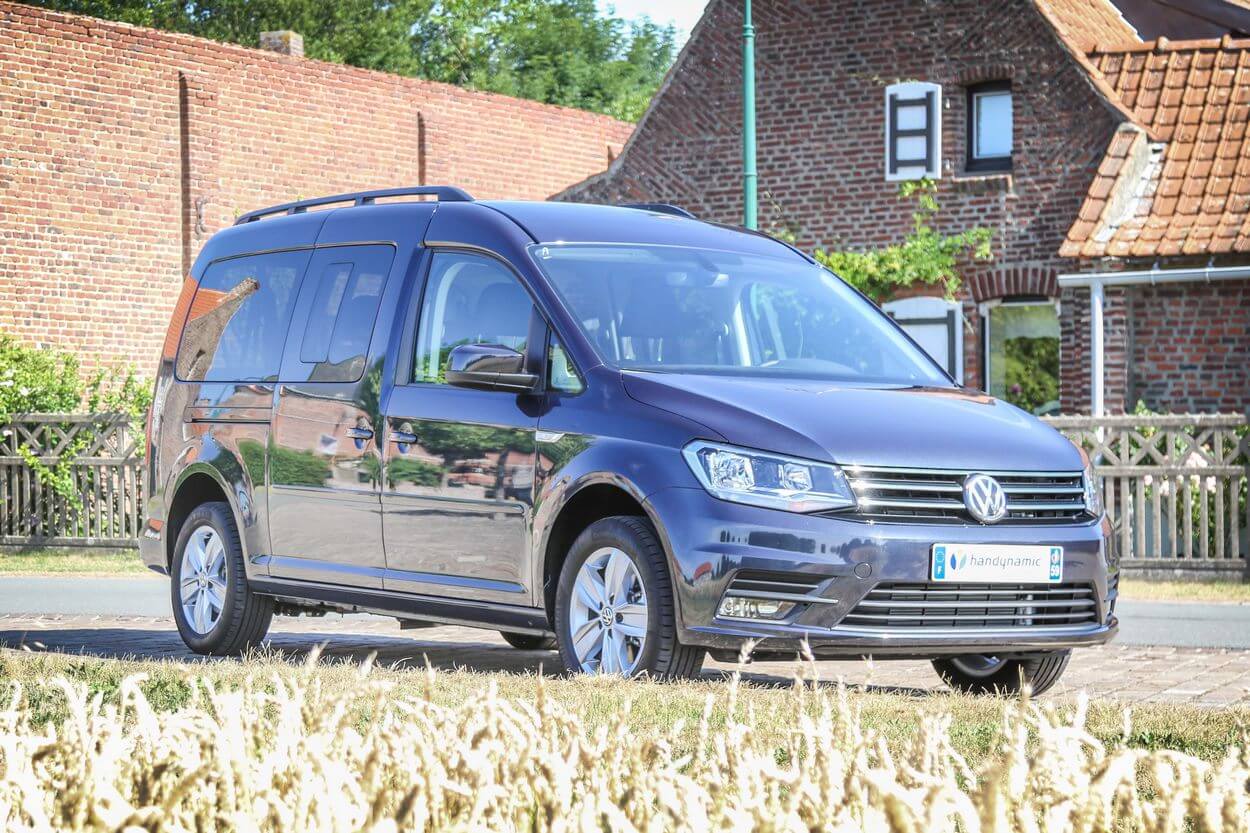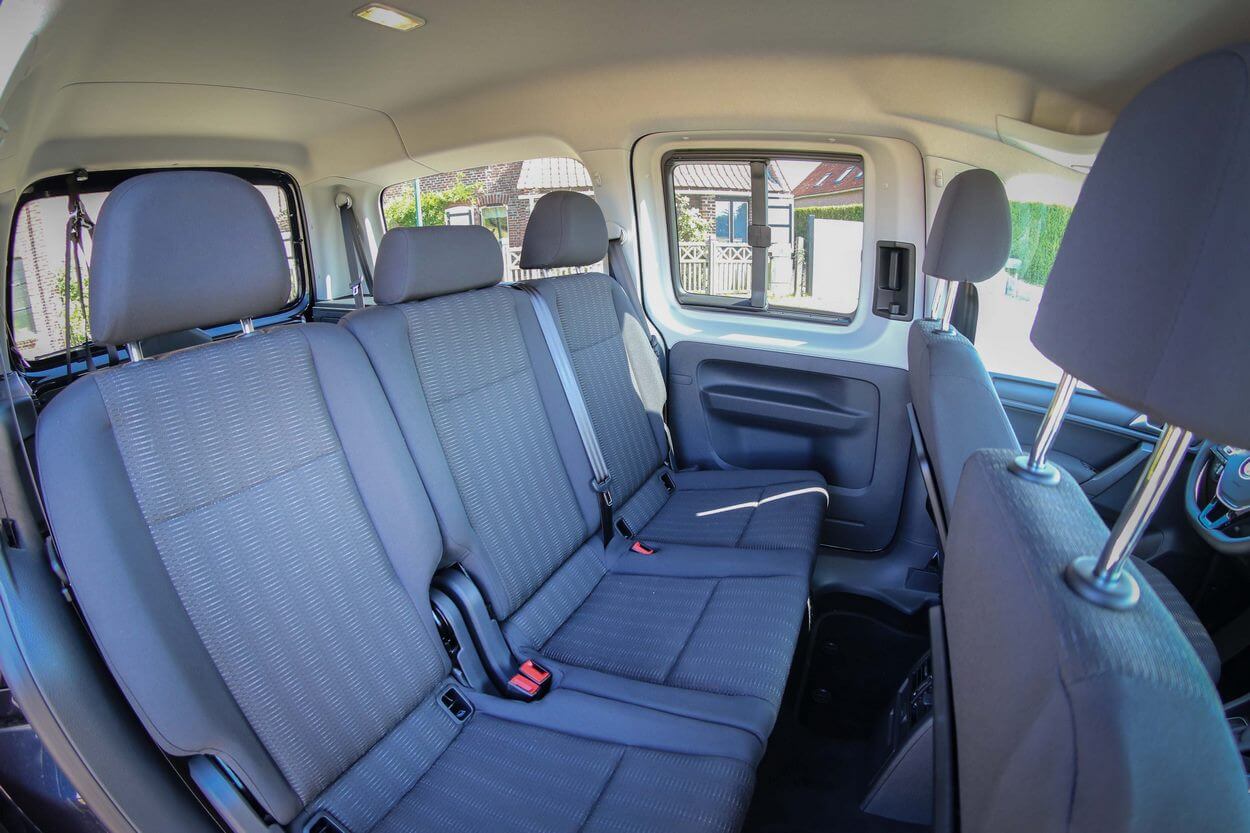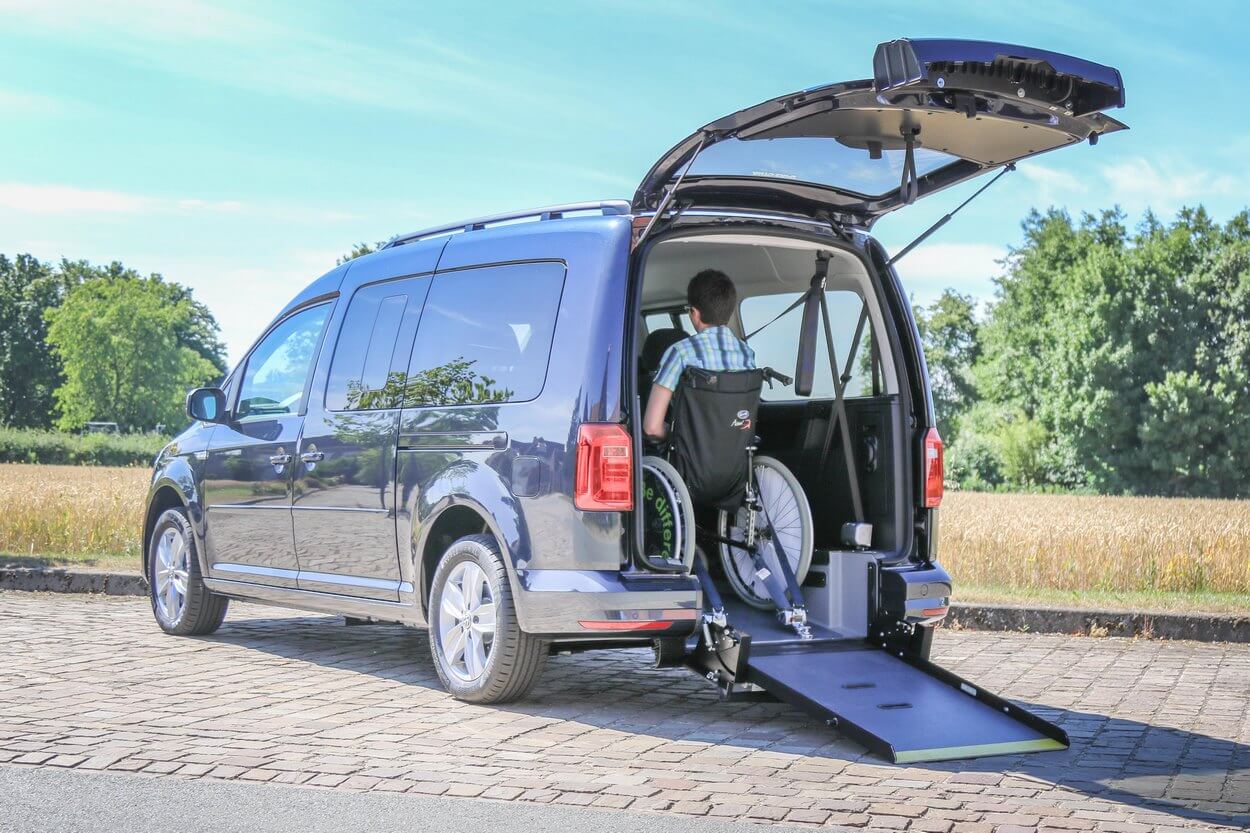 Direct line
+33 3 28 555 111
The Caddy Maxi is one of the most appreciated wheelchair van in Europe. It has a large volume and offers you 6 places including one wheelchair access. Our Caddy HappyAccess also has a flexible rear ramp that can be fold in the trunk when you do not need it.
| 1 Day | A Week-End | A Week | 2 Weeks | 3 Weeks | 1 Month |
| --- | --- | --- | --- | --- | --- |
| 109 € | 182 € | 545 € | 945 € | 1 264 € | 1 590 € |
*This price list does not include delivery of the vehicle. Prices are applicable until 2020/12/31.
Video
360° view
Info
A modern van, with non-insignificant advantages
Everyone has its own place
With such a large interior space, this Volkswagen Caddy Maxi is ideal to go on holidays when your family is pretty big, and when someone is using a wheelchair.
Why that?
Thanks to its adaptability to the different situations that can happen during the everyday life, the Volkswagen Caddy Maxi is completely suitable to escort your whole family to the wished destination.
With its large access in the back, this vehicle is convenient for many kinds of wheelchairs, even big ones. Plus, this large area does not remove the original chairs and the car can keep its 5 seats for the other passengers.
Also, you probably know that having a WAV (a wheelchair accessible vehicle) means to not have a trunk. But it is not exactly that case with the Volkswagen Caddy Maxi. Actually, when anyone is sitting in the back of the car, you still have the possibility to fold the ramp inside the vehicle and have a flat floor trunk instead! You can do that in the twinkling of an eye, manipulation is easy!
Rental rates
Our rental rates are decreasing gradually according to the time you want to hire the van, this is why we offer you the chance to have a personalized estimate for free. To get more information, call us or contact us by mail.
If you want to check the price list before :
Click here to see our hire rates (prices are decreasing gradually)
Floor plan
Documents to download