Information
The main advantage of this Renault Master is the adjustability !
Choose the efficacity with the Renault Master L3H2 Triflex Easy
If you use to carry people (either they are disabled or not), you certainly rather drive a flexible vehicle which can be convenient for every passengers. Good news, the Renault Master L3H2 Triflex Easy is generally liked because of the adjustability of its layout. In fact, Triflex seats are the key of efficacity. In the twinkling of an eye, you can easily fold these seats to install an able-bodied person(s) or unfold them to let space for the wheelchair user(s). You have the choice and can change the layout for each ride without trying hard. That is much more comfortable for both the driver and the passengers because this change is fast and simple.
And what about the retractors ? The Renault Master Triflex Easy has a specific floor in which the retractors are entirely integrated. And another advantage of the Triflex Easy layout is that the retractors' straps are long enough to be fixed to the wheelchair from the bottom of the access ramp.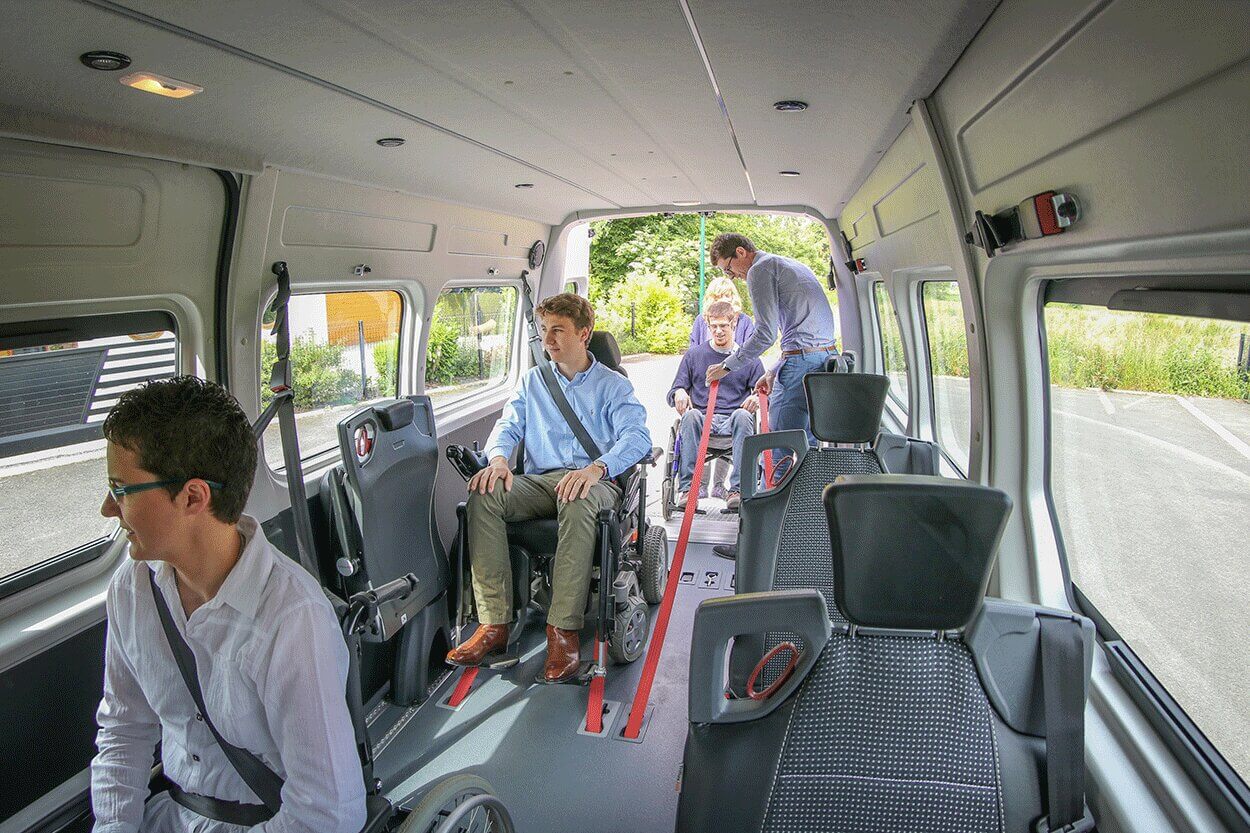 Safety and adaptability are the key words !
With this Master Triflex Easy, you can choose to travel with 7 able-bodied people or 4 wheelchair users + 2 able-bodied people for example. It is what we call modularity !
Bearing in mind that the access ramp is manual and very easy to (un)fold.