Info
An adjustable minibus, for variable needs !
Here is what you need
You plan to go on holidays with several persons, and some of them are moving in a wheelchair. The perfect solution for you would be a minivan with enough seats and wheelchair access' in line with the number of passengers you take.
Unfortunately, you know that, even if you found a vehicle like that, numbers of passengers can change according to the activities for example, and your minivan can finally be less ideal than what you have thought.

That's why our Renault master exists !

Indeed, its configuration is completely flexible, and the seats can easily be moved or removed. For instance, you can arrange the configuration to have till 3 wheelchair access + 5 seats (driver included) and change it whenever you need. If you want to see all the possibilities, just have a look on the picture below.
In addition, the Renault Master L1H1 stays a compact minivan. Here is something interesting when you want to drive for a long way and in small cities!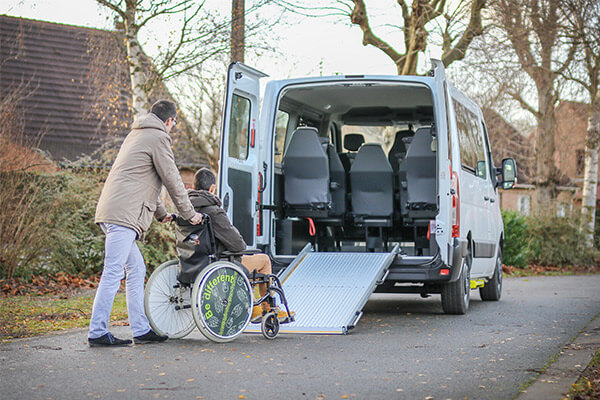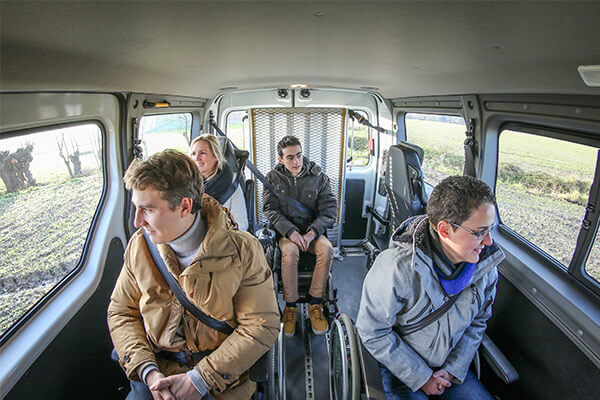 Our rental rates
According to the time you want to go, we advice you to call us in order to get a personalized quote for free. You also have the possibility to click on the button "ask for a quote" and we will quickly send you a free estimate.
Otherwise, you can have a look at our price list right here :
Click here to see our rental rates (prices are decreasing gradually)