Renault Kangoo Xtra SimplyAccess WAV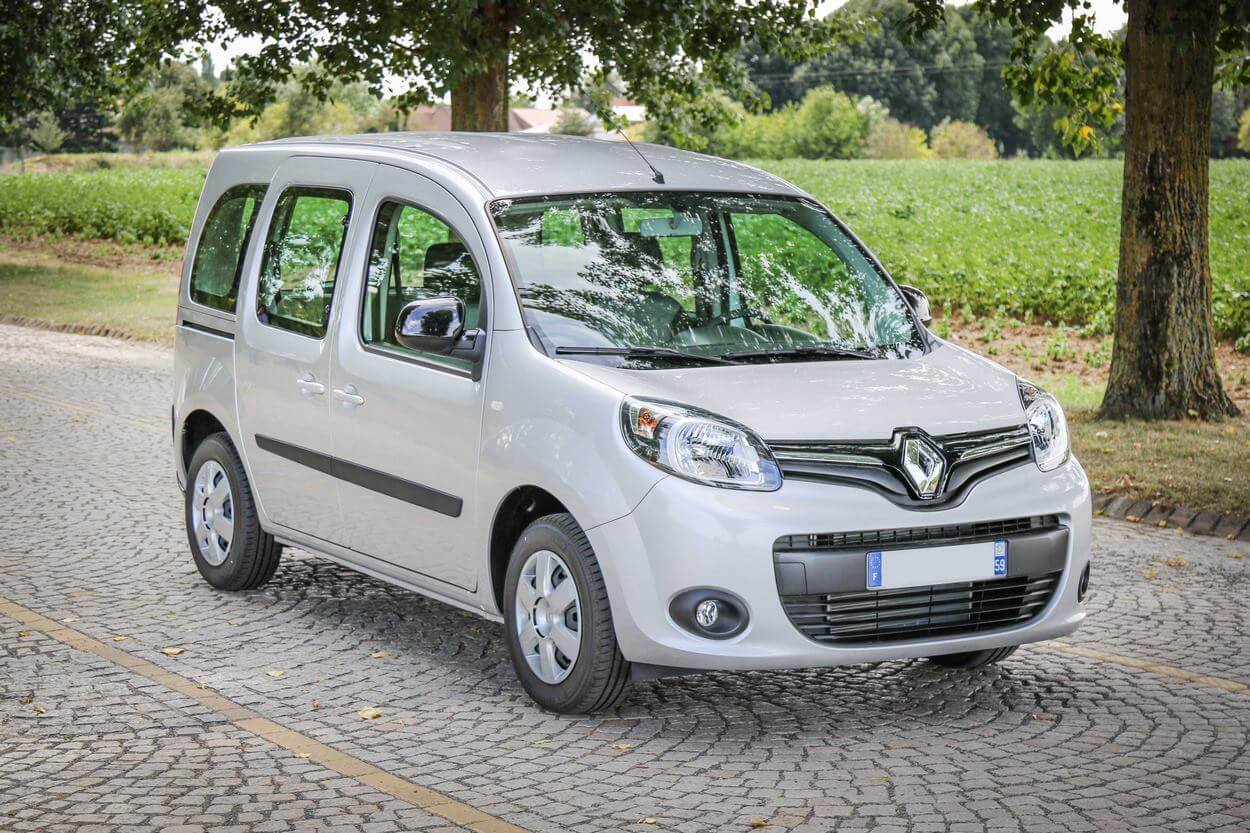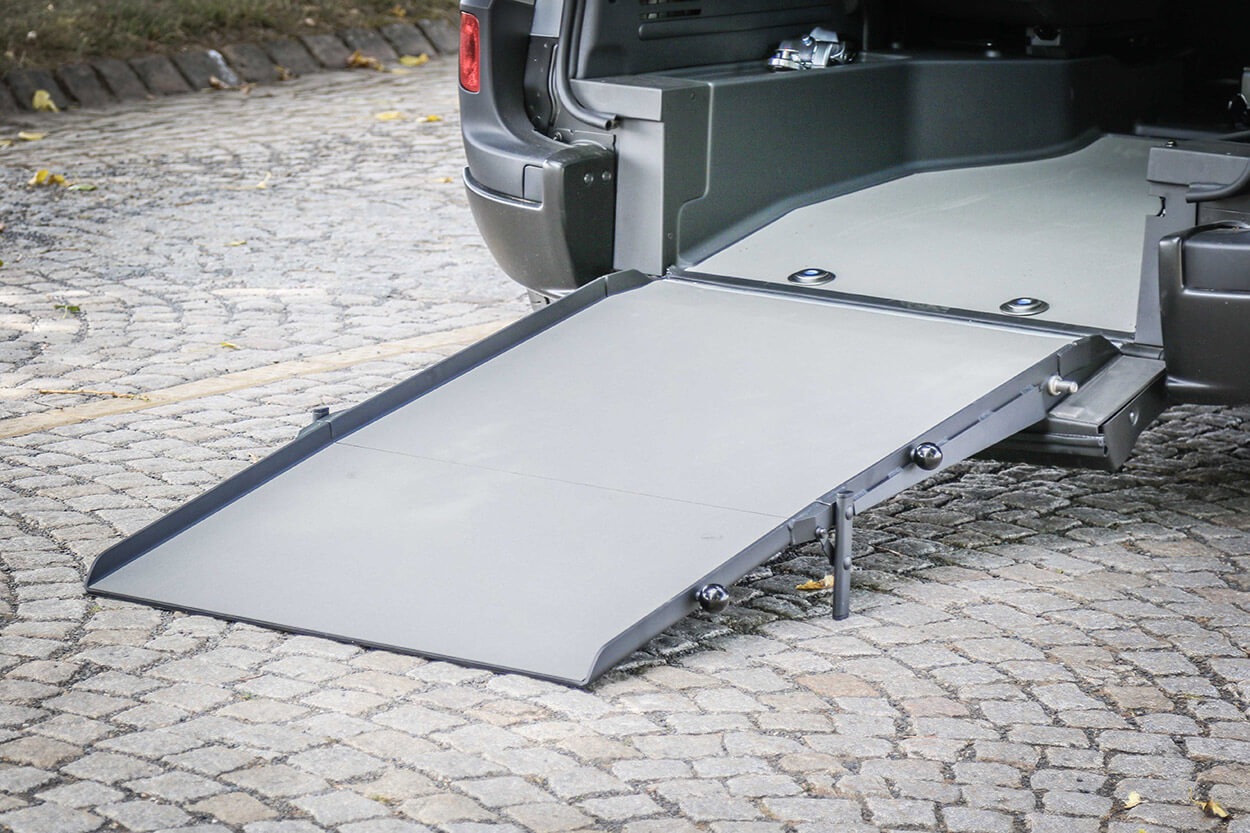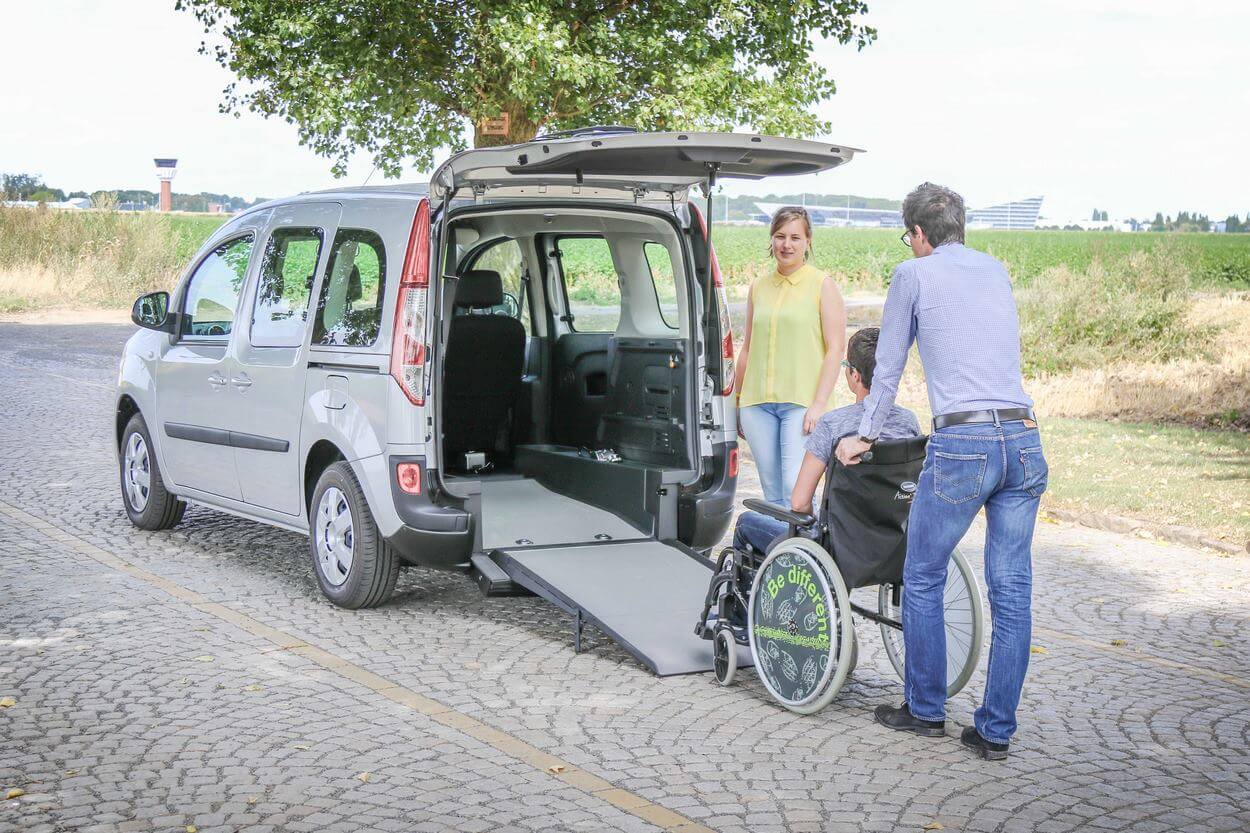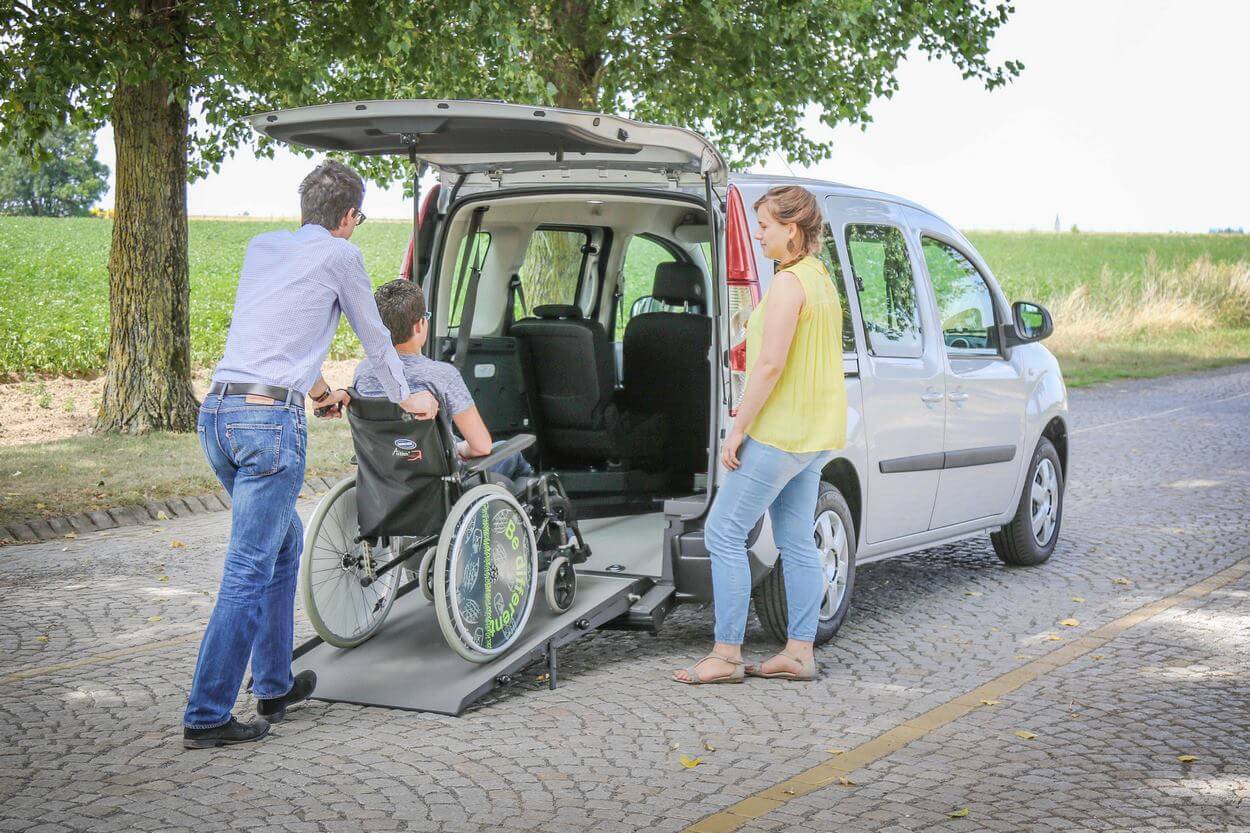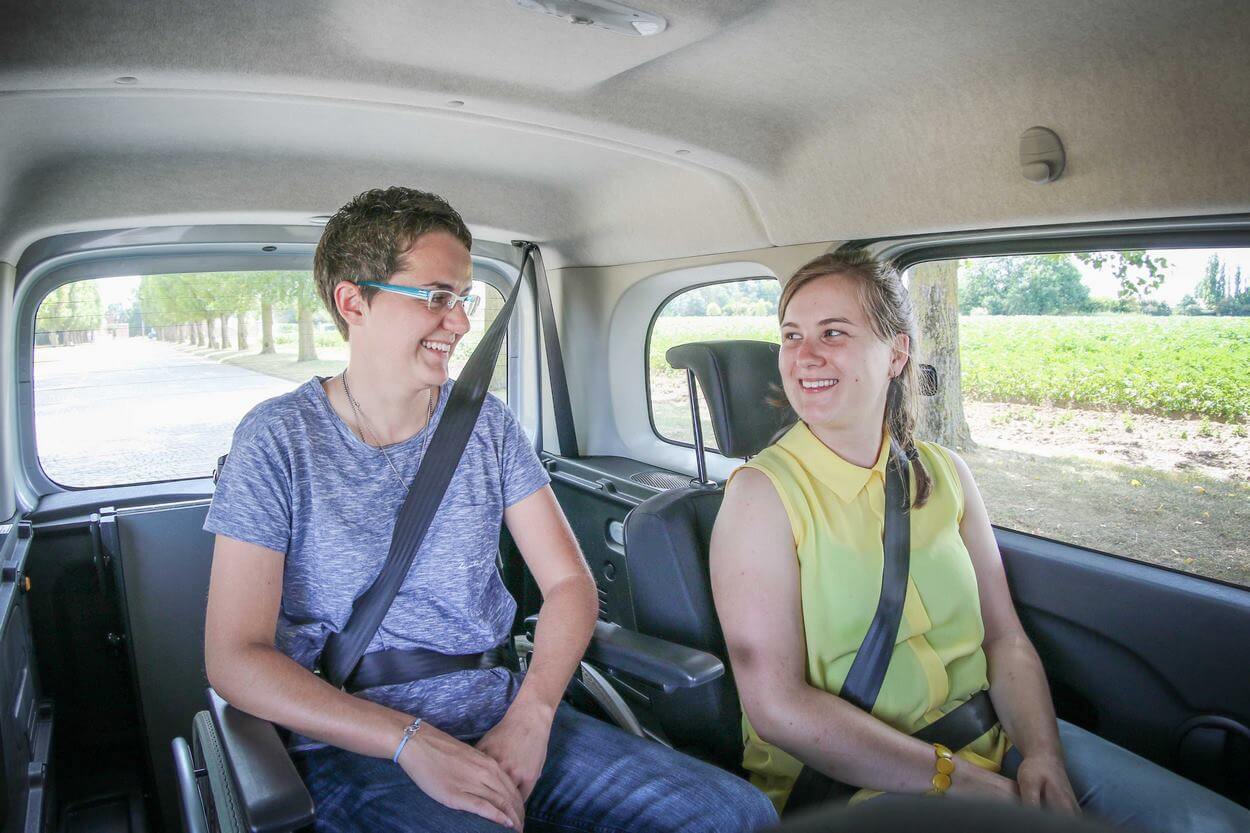 Direct line
+33 3 28 555 111
If you have a big electric wheelchair you can probably be afraid of the wheelchair accessible minivans we propose. Tough our Renault Kangoo Xtra has a very wide lowered floor... A fairly interesting feature, isn't it ? This WAV Kangoo is really interesting to drive safely in small streets of European cities.
| 1 Day | A Week-End | A Week | 2 Weeks | 3 Weeks | 1 Month |
| --- | --- | --- | --- | --- | --- |
| 89 € | 149 € | 449 € | 789 € | 1 079 € | 1 380 € |
*This price list does not include delivery of the vehicle. Prices are applicable until 2020/12/31.
Video
360° view
Information
An handicap converted car accessible for every types of wheelchairs!
A large lowered floor to facilitate your daily life
As you maybe know, electric wheelchairs are bigger and bigger. This fact can be annoying in many situations...
We know how hard it can be to find the perfect solution to go on holidays and to travel in another country. This is why we have decided to propose you THE ideal vehicle to travel with a large wheelchair.
That's right! The Renault Kangoo Xtra SimplyAccess has the qualities you are looking for : you will noticed that only one seat is in the back of the car and, in this way, it lets a large access for the wheelchair passenger. Another advantage is that this spacious place allows the wheelchair passenger to move a bit forward inside the car and be placed next to the passenger who is sitting on the rear seat. A good thing for an even better atmosphere, isn't it?
So, whether it be about a large wheelchair or a simple wheelchair, you will be seduced by the large accessibility, the easy-to-use side and the pleasant atmosphere during the way.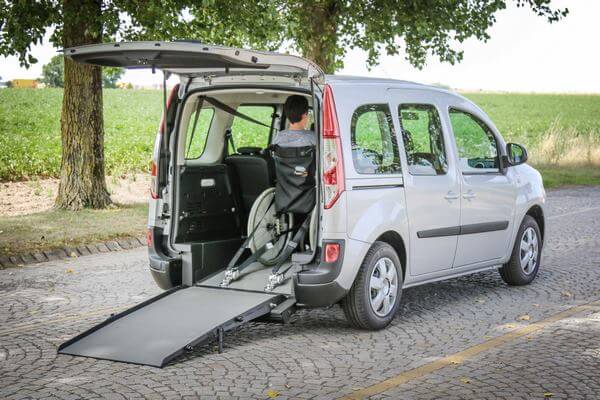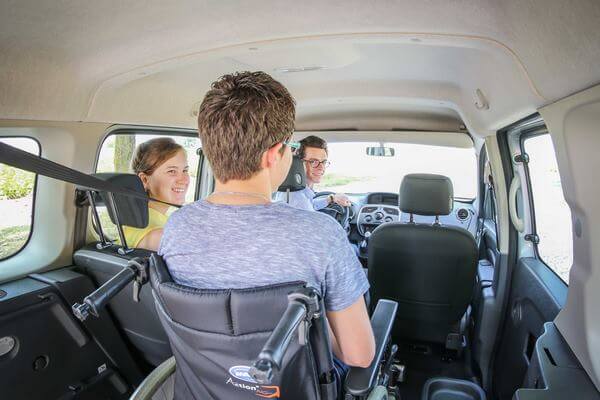 A simple manual ramp
This SimplyAccess version offers an access by a manual ramp that can be effortlessly folded. Robust and reliable, this ramp is perfect to get easily into the car in wheelchair.
Retractors are perfectly included in the floor so as to ensure an optimal safety to the wheelchair passenger.
Rental information
Click here to see our rental rates (prices are decreasing gradually)
Do not forget that you can hire a WAV for the period and the time you want. Call us or send us an email to get more information in accordance with your holidays schedule. Our team is available to meet your expectations, and will be attentive to what you want to ask.
Floor plan
Documents to download