Travelling while being in a wheelchair is possible. Even if it seems a bit more complicated, you can all do it. Of course, you have to organize your travel properly to enjoy the trip as much as possible and limit the obstacles you could encounter. Fortunately, nowadays it is really simple to prepare a trip thanks to social networks, forums, new technologies… People tend to share their experiences with the others and take inspiration from them.
Thanks to the Internet development, we have access to a lot of information. In this way, we know there are endless sights to see, countries to visit, landscapes to admire and meals to enjoy all around the Globe. Once we realized that, we cannot resist and we become a globetrotter in the twinkling of an eye!
If you are a wheelchair traveler, here is a list of wheelchair-friendly cities to discover in Europe: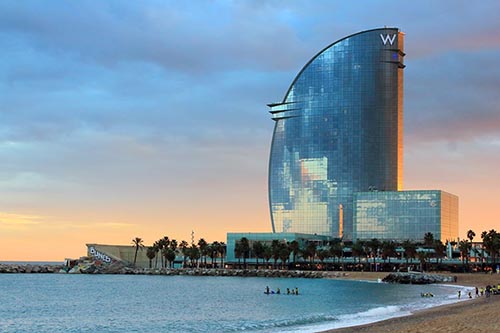 Barcelona is often in the top 5 of the best wheelchair-accessible places to visit. You can easily find tour companies such as Barcelona Special Traveler or Barcelona Zero Limits for example.
There are 2 main accessible taxi companies. And moreover, 91% of metro stations, 100% of buses and several beaches are wheelchair-friendly.
This city is undeniably at the head of the best wheelchair accessible cities in terms of public transportation and roads!
Note: if you want to know which beach is the most accessible, it seems to be the one in Nova Icària !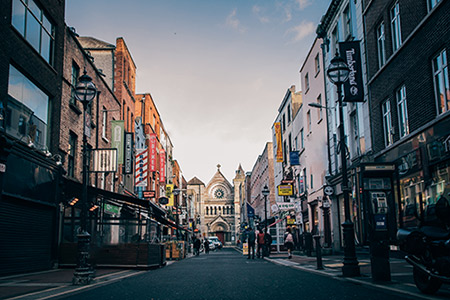 According to a study from Alpharooms and other testimonies, Dublin is generally found in the top 5 just like Barcelona.
This position is principally due to the fact that its public transportation (such as the" Dublin Luas" which is their tram, for example) and tourist attractions (museums, landmarks, etc.) are remarkably accessible to everyone, able-bodied persons as much as wheelchair-users.
Among the best wheelchair accessible activities, you will find the Phoenix Park, the Zoo, The science Gallery/Trinity College, O'Connell Street, the National Gallery of Ireland... And there are plenty of other tourist attractions you can do !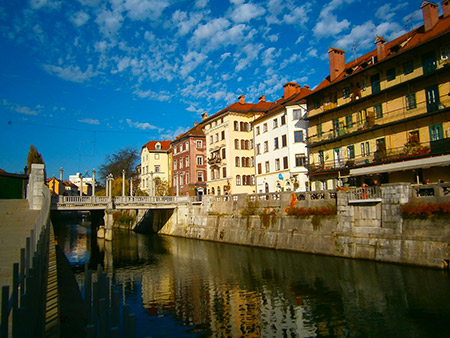 Welcome to Ljubljana ! Never neard of it ? This city is amazingly accessible and you can use the following app to discover it : Ljubljana By Wheelchair. It is user friendly and will cover all your needs ! Created by a paraplegic guy, Ljubljana By Wheelchair lists truly accessible places in this town to "make life easier for other tourists on wheels". In that way, you will easily find interesting and wheelchair-friendly activites and events, shops, accomodations and so on.
A lot of people who get there said that : there are plenty of ramps / most of the buses are wheelchair accessible / public buildings are required to be accessible for disabled people / you can visit all the city without using cars and public transportation (the city is small).
And apart from this criteria of accessibility, it is one of the Europe's greenest capitals. Moreover, the city is really cheap compared to the other european countries, landscapes are breathtaking and food is incredibly good !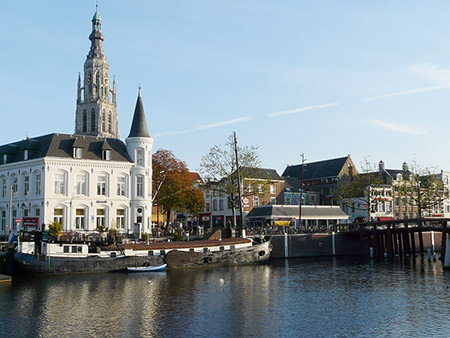 This town is actually the Winner Access City Award for 2019!
Located between Antwerp and Rotterdam, the city of 200 000 inhabitants proves its involvement in favor of the inclusion. Parks, shops and many other public spaces are accessible to everyone. Breda has also been equipped of digital technologies to facilitate the use of the public transportations to all of its inhabitants.
Example of wheelchair-accessible places : Stedelijk Museum Breda (with elevator, the possibility to borrow wheelchairs, charging point for mobility scooters), Bouvigne castle (with a wheelchair-friendly entrance),…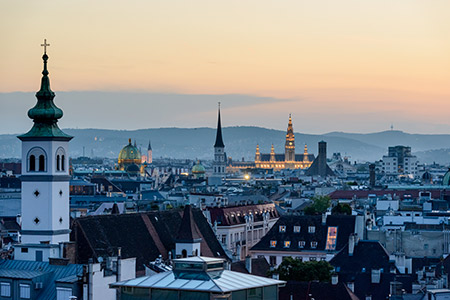 This town has regularly been lauded for its accessibility. Indeed, Vienna has lately opted for flat pavements instead of cobblestones, has installed elevators to reach metro stations easily, and has put lowered floors in the tram entrance. All of that has been made in order to simplify the urban displacement of the wheelchair-users.
We can assure that 95% of the metro station are entirely accessible. And even the museums and major tourist attractions are wheelchair-friendly!
What to do in Vienna if we are a disabled traveler ? The Stephansplatz, the Belvedere Palace and Museum, the Vienna State Opera...